How are We Possibly Supposed to Decide Which Is the Superior Tatum?
---

Of the two Tatums, Channing definitely has the most name recognition. I have to admit that I frequently have to remind myself not to refer to Jenna Dewan Tatum as "Channing Tatum's wife" because A) That's some grade A sexist bullcrap when that happens and B) She really has done a lot. She's even been in things I like— she was on a season of American Horror Story (but I only saw the first season) and Supergirl (which I was really into for an episode or two, I think before she joined the show). So I know that she has a lot going on, even if she's not necessarily on my radar, just from her lack of Jump Streets.
That may be about to change, though. Because this is the trailer Spike TV released today for their "Tatum Takeover" episode of Lip Sync Battle. Are you burnt out on LSB? I don't care. This is spectacular.
That will be a full hour episode on January 7th. I've decided to spend the weeks from now until then preparing myself to accept and recognize Jenna as the superior Tatum. Because while Channing is getting a whole bunch of WTF praise for his Elsa costume, but I'm more excited to see her version of what I assume is "Pony."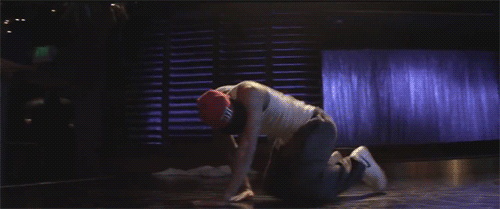 Because that, I think, might actually be too hot. I'm glad we have weeks to prepare.