Neo-Nazi Richard Spencer Has Lost One Way to Pay For His Sh*tty Haircut
---
Last Tuesday, the National Policy Institute automatically lost its tax-exempt status as a 501(c)(3) nonprofit after failing to file tax returns for three consecutive years. Why does this matter? Because the NPI was one of four groups leading the way in the neo Nazi movement and bringing the term "alt-right" into our collective lexicon. The federal government allowed the NPI, Charles Martel Society, the New Century Foundation, and VDare Foundation to have tax-exempt status granted by the IRS by being classified as charities by the IRS, some by more than decade ago. Those "charities" have raised over $7.8 million dollars over the last 10 years from tax-deductible donations.
According to the "charities," the way they bypass having to pay taxes but still have to file annually is by presenting themselves as educational organizations who use their donations to pay for websites, conferences, shitty haircuts, and books to push their ideology. For example, New Century Foundation head Jared Taylor said his group raises money for the benefit of the "white race." What they're racing I do not know, but I do know that they are losing. Sad! The money also has personally compensated leaders of the four groups, so basically Spencer has lost his allowance. DOUBLE SAD!
Any ways, the Washington Times reports:
Spencer didn't immediately respond to messages seeking comment Tuesday. But he told The Los Angeles Times, which first reported the story, that he would appeal the revocation. He blamed it on an IRS error that led him to believe his group was not required to file tax returns.

"It's a bit embarrassing, but it's not good. We'll figure it out," Spencer told the newspaper.
Guess there's more than one way to sucker punch a Nazi. While this is embarrassing, I can't help to think that there is something bigger that's more embarrassing. Ahh yes, here it is. Richard Spencer receives money from being a landlord of cotton and corn fields in Louisiana.
Before I elucidate on that point, it helps to go back and remember a simpler time. Two weeks after last year's presidential election, white nationalist Richard Spencer stood firm on a cable news show on a long-time belief of his about how white people built America. "White people ultimately don't need other races in order to succeed," he told the audience of the black-oriented program, NewsOne Now.
The exchange grew heated as host Roland Martin questioned Spencer's rhetoric: Didn't slaves help build America? Wasn't the nation's 19th-century economic boom propelled by the slave labor that produced the world's cotton on Southern plantations?
America's rise was "not through black people" and "has nothing to do with slavery," Spencer responded. "White people could have figured out another way to pick cotton," he said. "We do it now."
If anyone would be an expert on cotton fields, it'd be the Spencer family. Richard Spencer, along with his mother and his sister, are the absentee landlords of 5,200 acres of cotton and corn in Louisiana. The farms and land that the Spencer family own have a history of slavery and racism. In an investigation of the money the family receives from the cotton and corn farms, Lance Williams of RevealNews.org found that:
Through the civil rights era, the Klan targeted black residents there with lynchings, cross burnings and other violence. In Tensas Parish, where the Spencers own 3,000 acres of farmland, blacks didn't win the right to vote until 1964, according to Elvadus Fields Jr., mayor of the town of St. Joseph. — The farms, controlled by multiple family-owned businesses, are worth millions: A 1,600-acre parcel sold for $4.3 million in 2012.

The Spencer family's farms also are subsidized heavily by the federal government. From 2008 through 2015, the Spencers received $2 million in U.S. farm subsidy payments, according to federal data.

So cuckboi and hipster youth Richard Spencer owns cotton farms. I'd point out the parallels to a certain shitty Leonardo Dicaprio character, but all I can hope for is some kind of Django Unchained resolution to all of this.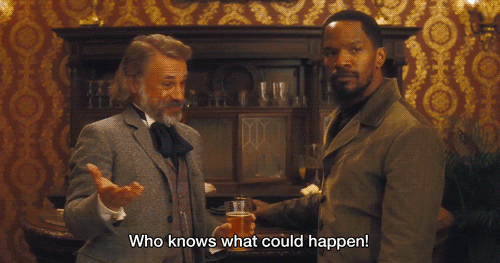 Follow Bekka Supp on Twitter and on the podcast, Debate Club.