Meet the Man with the Biggest Penis in the World
---
Meet fifty-four-year old Roberto Esquivel Cabrera.


Cabrera is from Saltillo, Mexico and has an abnormality many of us get emails about: He has a penis measuring an unbelievable 18.9 inches. In 2015, he made headlines worldwide when a video went viral showing him weighing his appendage, to prove its authenticity. The world's largest penis record holders had previously belonged to American adult film star Jonah Falcon, whose penis was 9.5 inches flaccid, and 13.5 inches when erect. Cabrera claims to be "happy" with the size, despite the fact that he "cannot penetrate anybody because it's too thick".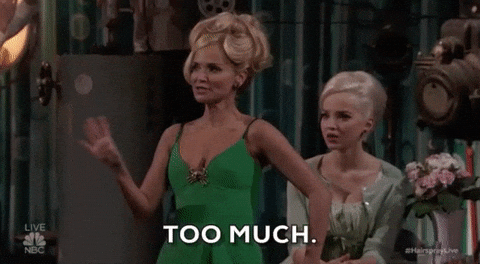 "When I was 20, it was 12 inches long and when I moved to the US it started growing too, until now. It is 20 inches now," Cabrera stated.
Despite the claim that his penis grew to that size naturally, he refuses to remove the bandages around it, citing that the bandages prevent it from "bothering" him as he moves.
As fantastic as this may be in the not colloquial way, Cabrera's story takes an interesting turn. In a documentary from Barcroft TV, looking into Cabrera's psychological and physical health could provide some insight.
Oof. Sorry about the screencap there, everyone.
To get a better understanding as to how any of this is physically possible, medical professionals needed to be sure that there wasn't some sort of growth accelerating the growth of Cabrera's penis. Doctors took a CT scan and determined that there was a growth. Radiologist Jesus Pablo Gil Muro had never seen a patient like Cabrera, and said:

What the CT showed was that there is a very large foreskin. It goes until just above the knee but the penis it is just about 16 to 18cm from the pubis so it doesn't go all the way through the foreskin but there [sic] rest of the tissue found there is foreskin and blood vessels and some inflammation of the skin.
In the documentary, Cabrera meets psychiatrist Jesus Davide Salazar Gonzalez to receive a brain scan. In the scan, Gonzalez found an "alteration in his right temporal lobe." An abnormality in the temporal lobe, which often manifests as a lesion, can often change the affected's personality and make them egocentric, paranoid, and prone to "visual field defects."
Gonzalez goes on to explain this further:

This alteration gives people exotic ideas, unusual ideas, like they tend to speak a lot about religion or they are very persistent, very stubborn…

They can have weird ideas, like these women who get bigger breasts or bigger buttocks… so he modifies his body.
Cabrera has been advised multiple times, to no avail, to reduce the size of his penis. He has also expressed interest in returning to the US, where he spent some time prior, to become a porn star. He might have to search elsewhere, as he has been convicted several times under indecency charges and one felony assault for exposing himself to two female minors in 1991.
Speaking to Barcroft TV, Roberto said: "I am famous because I have the biggest penis in the world."
I was going to make a joke about how I'm going to need the smallest violin to play a song for the biggest dick, but this sounds like quite the cross to bear.