Americans Have to Stop
---
The Doomsday Clock was created in 1947 as a symbol to represent the countdown to an eventual global destruction. It was originally set at 7 minutes to midnight. Since then, it has been moved backward and forward twenty-two times. Events that have moved it have ranged from The Soviet Union testing its first atomic bomb (-4 minutes change) to The United States and the Soviet Union signing the first Strategic Arms Reduction Treaty in 1991 (+7 minutes.) This event is the furthest from midnight the Clock has been since its inception.
Now let's swing the opposite direction. The most recent change to the Doomsday Clock has been this year: In short, it has been moved 30 seconds closer to midnight, because of Donald Trump. Wikipedia attributes it to the "Rise of nationalism, United States President Donald Trump's comments over nuclear weapons, the threat of a renewed arms race between the U.S. and Russia, and the expressed disbelief in the scientific consensus over climate change by the Trump Administration." This entry is significant because it marks the first time a fraction of a minute has been used and also, it's the closest the clock has ever been to midnight since its inception.
So the Doomsday Clock takes into account events, primarily those tied to nuclear weaponry, in order to move the hands of the clock. While that's all well and good and pretty deserving, I can't help but feel they're glossing over a dark horse in this race, one that has been trotting since the 1940s but has taken a full-on gallop in the last thirty years. I'm talking about the unholy union of two foods that should NEVER FUCKING EXIST.
Things like:
Bacon with Nutella

Ice Cream with Crispy Onions

Savory Gelatin Molds(TK's favorite, btw)

Pumpkin Spice Chicken Sausage

Whatever the Fuck This Is

I think you get the idea. But, just when you thought it couldn't get worse than Pumpkin Spicing all the things, some genius overachiever has to go and do this:


What you're looking at is the Hornswoggler chocolate milk stout, brewed by the Veil Brewing Company of Richmond, Virginia. It's a stout aged with OREO cookies and comes complete with icing chunks in the beer. And it's completely sold out.
CHUNKS. IN BEER. That's what we've been missing all these years!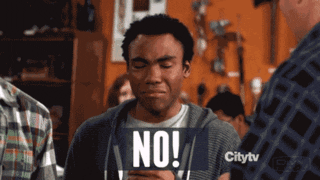 I have to take 10 deep breaths and lie down for a few hours, guys.
---
Read More