Billy Eichner Has Had Enough Of The Bullshit. And He's Not Alone
---
Living as we do in #thesetryingtimes, some days are easier than others. Occasionally I'll wake up in a good mood, humming Zendaya is Meechee (can't stop, won't stop) or some shit to myself, and it takes a solid 20 to 30 minutes before the crushing reminder that our current political nightmare persists and everything is terrible. Other days I just wake up with a 7-ton, racist, sexist, homophobic, transphobic, Islamophobic, criminally ignorant elephant already sitting on my chest. And I know he's about to walk his merry ass downstairs and piss in my Cheerios. Have you ever had an elephant piss in your Cheerios? It's disgusting. Today was one of those days, so I'm in a mood. Well, it turns out that old US Magazine adage, Stars: They're Just Like Us!, holds true. Billy Eichner also apparently has had just about enough of the bullsh*t. TMZ caught Billy at the airport this morning, and he was unable to provide the reporter with a single solitary f*ck.
This is highly relatable content.
And Billy isn't the only one who woke up on the wrong side of the bed (but on the right side of history) this morning. Righteous indignation is it this year, or haven't you heard?
If you still support Trump unfollow me, block me, don't come to my shows, don't buy my music, don't watch my videos, if you see me on the streets don't talk to me. Don't even make eye contact.

— Bob The Drag Queen (@thatonequeen) October 22, 2018
Remember the good old days when people were clutching their pearls, wringing their hands, and writing a thousand and one think pieces lamenting the demise of civil discourse when Robert De Niro said "f*ck Trump" at the Tony's this past June? It was already too late then. When you elect a sentient turd to the highest office in the land, you're gonna get flies. In fact, celebs, just like some of us, have been working blue and dropping the pleasantries when it comes to Trump for some time now. Here are a few other instances when celebs have been over it.
One of the most shocking things I've ever seen in my young life (no questions, please), was when perpetually positive and good-natured Lin-Manuel Miranda finally snapped in reaction to Trump's abysmal handling of hurricane Maria.
You're going straight to hell, @realDonaldTrump.
No long lines for you.
Someone will say, "Right this way, sir."
They'll clear a path. https://t.co/xXfJH0KJmw

— 🧟‍♀️An-hell-ica,🧟‍♀️Elvira…and FREDDY🧟‍♂️ (@Lin_Manuel) September 30, 2017
That one really had me all
But also
Olivia Wilde had some unfiltered words for Trump the morning after his infamous Phoenix, Arizona rally last August.
And then was like
And I was all
Just last month Snoop Dogg appeared on a SiriusXM show called The Feature Presentation and dropped as many F-bombs as he did N-bombs when asked about Trump in the wake of Kanye West's recent MAGA-antics.
Not exactly a cogent argument, but I appreciate the fire. I'll allow it.
I bet it feels good to cuss a motherf**ker out like that. You know what probably feels even better? Doing it with a goddamn smile plastered on your face. Of all the celebrity reads directed at Donald Trump, none can match the thrills and chills supplied by one Miss Patti Lupone in this legendary simple answer to a stupid question.
To which I can say nothing but…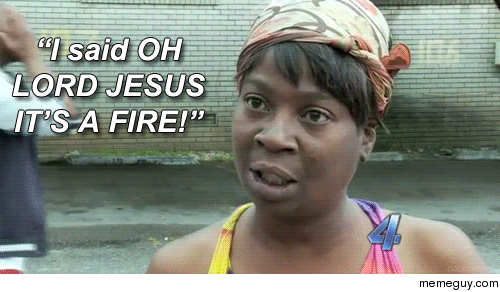 That's right, we need to feel the burn… and then, learn to love again.
---
---
Header Image Source: YouTube
---
Read More