Nightmare Casting Ryan Murphy's 2016 Election American Crime Story
By Jodi Smith and Bekka Supp | Horror | March 15, 2017 |
---
Since Fox isn't making "When Inanimate Objects Attack" specials anymore, Jodi and I need to satiate our weird brains once in awhile. And tonight, we are nightmare casting Ryan Murphy's upcoming season of American Crime Story. Or, the White House Line of Presidential Succession in the event of global nuclear war.

Starting at the top:
These Grilled Tomatoes as President Steve Bannon

This Sun Damaged Orange as Receiver in Chief Donald Trump

This Albino Python as Vice President Mike Pence

Pinocchio as Speaker of the House Paul Ryan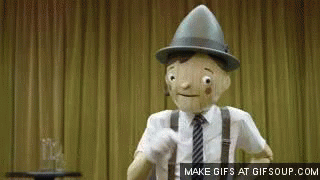 This Egg as President Pro Tempore of the United States Senate, Orin Hatch

This Angry Canoe Shell as Secretary of State Rex Tillerson

This Handy Chart as Secretary of the Treasury Steve Mnuchin

This Russian Tank as Secretary of Defense Gen. James Mattis

This Stress Relief Doll as Attorney General Jeff Sessions

This Poster as Secretary of the Interior Ryan Zinke

This Scarecrow as Secretary of Agriculture TBD


This Weathered and Bald Soccer Ball as Secretary of Commerce Wilbur Ross

This Tie as Secretary of Labor Andrew Puzder (withdrawn)

This Middle Finger as Secretary of Health and Human Services Tom Price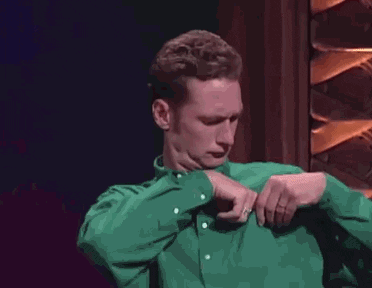 This Confused Chicken as Secretary of Housing and Urban Development Ben Carson

This Car Wreck as Secretary of Transportation Elaine Chao

This Potato Light Bulb as Secretary of Energy Rick Perry

This Menacing Church Steeple as Secretary of Education Betsy DeVos

This Band Aid as Secretary of Veterans Affairs David Shulkin

These 'Murica Shorts as Secretary of Homeland Security Gen. John Kelly

Not in the Line of Succession but Probably Will Make An Appearance:
Nightmare Linda Hamilton as Director of the EPA Scott Pruitt

TK's Favorite Food Abomination as Chief of Staff Reince Priebus

Cameo by This Dino Doody as White House Press Secretary Sean Spicer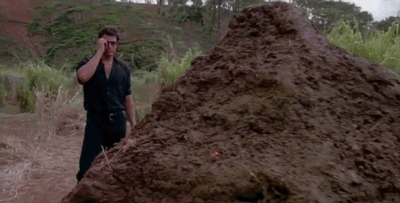 Squidward as Senior Advisor to the President Stephen Miller

This Garbage as Counselor to the President Kellyanne Conway

These Pieces of Bread as Trump's Spawn

Tiffany Trump

Get entertainment, celebrity and politics updates via Facebook or Twitter. Buy Pajiba merch at the Pajiba Store.
← Remakes, Rewrites, and Reboots: Lazy Hollywood News | Is Eddie Redmayne Behind You Right Now? →
---