Reddit's Failed Social Experiment
---
An interesting discussion took place amongst the Overlords this morning. It all started with an introduction of this video to my colleagues coupled with my comment, "This is the best/dumbest thing I've seen in a long time."
"I think that Weird Trailer is a great definition of what a millennial is," I said, which sparked a discussion of generational identifiers. I think the majority of us fall between Gen Xers, Gen Yers, and Millennials. I know there are a few who might be considered Baby Boomers, or the Greatest Generation or Methuselahs, but this is about the seemingly overlapping folks born between the 70s through the 2000s. Which of those collective nouns do we use to identify ourselves? I was always under the impression that everyone born in a certain decade got their own collective noun that wouldn't necessarily fit nicely into "generations."
Some went the Wikipedia route when it came to defining what it meant to be a millennial:
Some got philosophical, "That's just pointing out the inherent problem with generations as a concept, the end of one by definition can't be the parents of the early ones of the next."
Others cited other work as food for thought.

Some deferred to the expertise of others.
Just kidding. She's not an expert on anything. Except third degree burns.
A few believed that you're categorized by what you grew up with. For example, if you grew up along with the internet, as in concurrently with it, you're Gen Y. If you grew up with the internet, as in "always had it," you're Millennial. But then you have "digital natives" and none of us really know what that means.
And one spouted pure fire, "If your first social media experience was Friendster, you're Gen X. If it was MySpace, you're Gen Y. If it was FB, you're a Millennial. If it's Snapchat, you're a lost cause."
It seems there are varying definitions for what constitutes a Millennial/Gen Xer/ Gen Yer. Maybe your label is identifiable with what social media platform you use. By that logic, a recent experiment conducted on Reddit revealed that it might be the only social media site to be all inclusive. Over the weekend, Reddit experimented with Place, a large empty canvas. It was launched on Saturday with this cryptic announcement:

There is an empty canvas.
You may place a tile upon it, but you must wait to place another.
Individually you can create something.
Together you can create something more.
This is how it worked: anyone who had an account with Reddit could place colored pixels on a board. There was a rub, though: you could only change one square every 5 minutes. By limiting Reddit members' entries, it made it difficult for users to draw a coherent picture unless you coordinated, which is what various countries and subreddits started doing. Place started with landmarks that were easy to draw. A blue square emerged, then a rainbow road until it evolved into mayhem. Pixelated art forms of video games, anime characters, logos and national flags started to form on this canvas. The US flag, for example, had to be redrawn several times because other users from other countries began changing it; some even attempted to replace it with a rainbow.
What started out as a harmless social experiment began to take a weird turn, as is often the case on Reddit. Some users started to employ the help of bots to automate the process and control the board on their own instead of having people form large groups to work together. Users even went as far as to beg Reddit to install captchas to Place so that only humans could edit the pixels, thus restoring fair play. That sounds unnecessary until you realize that some people just want to watch the world burn. Groups like The Void worked together to eat various Place artworks with a swarm of black pixels, like a "forest fire making way for new life."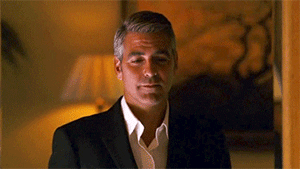 After 72 hours, Place officially ended. And here is the end result: (click to embiggen)
Burn it down. Burn it all down.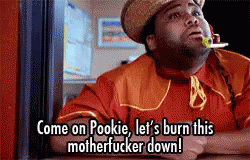 Get off of Bekka's lawn and follow her on Twitter and on the podcast, Debate Club.
---
Read More