Summer Fashion Breakdown: The Newly Unveiled 'Ghostbusters' and 'Stark Trek' Outfits
---
You might not normally think of me as a fashionista, but that's just because I cleverly wear cargo shorts and cheap t-shirts in order to throw all of you off my scent as one of the most exclusive and nuanced thinkers on the subject of high fashion. I knew what the new black was before there was an old black. It was red. Or was it? You can't even keep up with the lightning of my style. The gym shorts I'm wearing as I type this are so ironic that they wrap around to a stroke of tuxedo athletic wear. Thunder. Orange. Fabulous.
But I will come down out of my fashion ivory tower to pronounce judgment on the latest offerings from the genre movies of next summer.
First down the runway, we've got the uniforms from Ghostbusters III:
Oh. My. God.
The lines! The boots! The orange!
Is there any better way to tease a movie than showing four adapted janitors' uniforms with an iconic patch on the shoulder? I mean, you might want pictures of actual characters wearing them, or even something actually iconic from the originals, but that's because you're not a fashionista. You just can't even.
Can anything possibly top this enthralling tease?
#whatyougonnashoot pic.twitter.com/sGsYSgS1Io

— Paul Feig (@paulfeig) June 30, 2015
Oh. My. God.
Justin Lin has also released a picture of the shoulder patch from Star Trek Beyond Roman Numerals: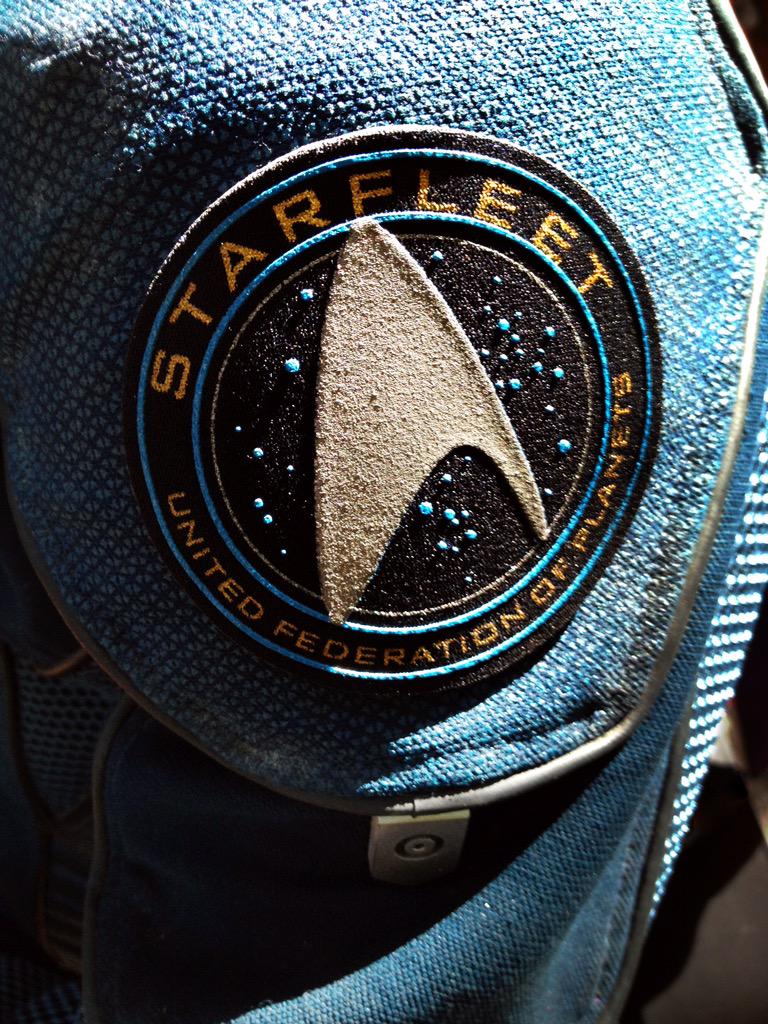 Did I say oh my god yet? Because Oh. My. God.
Your first reaction might be that the patch doesn't look appreciably different from every other Starfleet patch through the years. That is because you are a fashion-illiterate who shouldn't be allowed to breed.
The grainy texture of the rough faux leather, the careful perfection of each blue star, the subtle kerning of font. These aren't details to be overlooked, but art to be adored, visual splendor to be savored. If only the film would do nothing but focus on the shoulder patches, it would surely be the greatest science fiction story ever told.

---
---