Trump's Secretary of Transportation Tweets A Train Wreck
---
If there's one thing to be said about Trump, his White House staff, and his Cabinet, it's that they're all consistently terrible at social media. I won't rehash some of the gaffes they've made this week, but needless to say, what Trump and his ilk tweet have the power to be used against and haunt them in the most entertaining of manners.
One tweet this week, came from an unexpected source. On Tuesday, California Congresswoman Maxine Waters tweeted the following:

Get ready for impeachment.

— Maxine Waters (@MaxineWaters) March 21, 2017
The tweet was obviously in reference to the absolute dog and pony show that has been the House Intelligence Committee hearing on whether or not the Trump campaign colluded with Russia during the election last year. Maxine Waters, for those unfamiliar, has built a reputation as being a woman who isn't afraid to speak her mind. Here she is telling the Tea Party "to go straight to hell" and that should would "help get them there."
Or how she really feels about President* Trump.

Here's where this takes a weird turn: a day after Waters' tweet, Trump's Secretary of Transportation, Elaine Chao (who is also House Majority Leader Mitch McConnell's wife) replied to Waters in a now deleted tweet.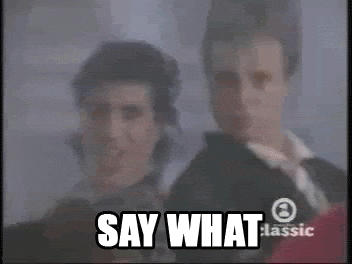 The tweet has since been deleted but the internet always keeps receipts. In an an attempt to backpedal on Chao's tweet, a Transportation Department spokesperson told CNN the text was "posted by an employee with access to the account" who "took action outside of his scope of work and duties and without any approvals."
"We are taking appropriate action. We regret that this transpired and have taken steps to prevent any future occurrence," the spokesperson added.
Chao or not, whoever tweeted that it my personal hero.
Follow Bekka Supp on Twitter and on the podcast, Debate Club.
---
Read More