North Carolina is Turning Into Your Embarrassing Uncle No One Wants To Talk To
---
If you recall, North Carolina took a lot of heat last November for passing House Bill 2, the Public Facilities Privacy and Security Act, more commonly known as the Bathroom Bill. Essentially, the bill puts in place a statewide policy that bans individuals from using public bathrooms that do not correspond to their biological sex. It also reserves the right for the state government to pass nondiscrimination legislation, saying state laws preempt any local ordinances. Cool. Fine. Whatever. The backlash that followed caused several Republicans to insert assurances that this bill wouldn't hurt the local economy. Well guess fucking what, dummies?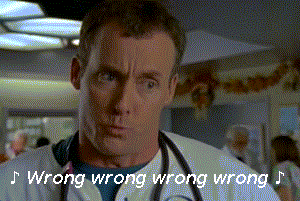 According to an Associated Press analysis, it's projected that the law limiting LGBT protections will cost the state more than $3.76 billion in lost business over 12 years.
"But how," you might be wondering. Well, the Associated Press has broken it down based on what effects this bill has had over the last year:
- scrapped plans for a PayPal facility that would've added roughly $2.66 billion to NC's economy
- cancelled Ringo Starr concert that would've resulted in $33,000 revenue for a town
- NCAA is actively avoiding North Carolina. My alma mater is University of Arizona. I know how big of an institution UNC and its basketball program is. Especially when the Tar Heels are in the Final Four of the NCAA Championship. Usually, the university is a favored host of games. So far, the NCAA is getting ready to announce sites for various championships through 2022. Guess who didn't make the draft?
- $196 million from conventions, concerts, and sporting events would've been added to the state's economy. Nope. The 2017 NBA All-Star Game and a Bruce Springsteen show were cancelled or moved because of the ban. The number was compiled through email exchanges and interviews with local tourism officials.
- Lastly, the NAACP has initiated a national economic boycott of the state as well
By the end of 2017 alone, the lost business will total more than $525 million.
Moving on, in other ridiculous North Carolina news. Earlier this year, this billboard along an interstate near Winston-Salem caught national attention.
Several local business owners in Winston-Salem felt the message promotes patriarchy and sexism and an antiquated way of thinking about women. One business owner in particular, Molly Grace, told CNN that she and several other locals organized a protest where it wasn't so much that they were against having a billboard or expressing a message on it, but more of a "protest against the type of thinking that creates a message like that."
You'd think that getting national attention and scorn would've taught residents of North Carolina a lesson, but never underestimate the power of human stupidity. But hang tight, because this does have a happy ending.
A jeweler in Asheville, NC is getting unwanted attention because of this billboard:

"The billboard was intended to be a nostalgic thought of a childhood teaching," store owner Eva-Michelle Spicer told local TV station WLOS. "That it's not Ok to throw rocks at girls, it's not OK to throw rocks at anyone… It saddens me that it was taken that way, because it certainly wasn't intended."
In a stunning display of self-awareness and basic human decency, Eva-Michelle Spicer told WLOS that the store will donate 10% of its sales from last week to a local domestic violence shelter.
United Airlines and hell, even SEAN Spicer could learn a thing or two from Eva-Michelle Spicer. That's how you do damage control.
Follow Bekka Supp on Twitter and on the podcast, Debate Club.

---
Read More