Even ISIS Knows The US Is 'Being Run By An Idiot'
---
Trump has been the president* for 74 days, and boy, has he been busy. One of the cornerstones of his campaign in 2015 and 2016 was that he was going to defeat ISIS. On August 15th of last year, while on the campaign trail, then-presidential hopeful Donald J. Trump delivered a foreign policy speech. In it, Trump said that he and his administration would "aggressively pursue joint and coalition military operations to crush and destroy ISIS." A few weeks later at a campaign rally, he promised to take the initial step of devising a successful strategy to defeat the Islamic State. "We are going to convene my top generals and give them a simple instruction," Trump said on Sept. 6, 2016. "They will have 30 days to submit to the Oval Office a plan for soundly and quickly defeating ISIS."
On Jan. 28, 2017, Trump made good with a presidential memorandum. A notable line from the memorandum read that "within 30 days, a preliminary draft of the Plan to defeat ISIS shall be submitted to the president by the secretary of defense." The Pentagon then sent Trump a preliminary plan on February 27th of this year. Defense Secretary James Mattis and other planners met with the President* the same day to discuss options to move decisively against ISIS.
In addressing Congress on February 28th, Trump discussed this plan:
As promised, I directed the Department of Defense to develop a plan to demolish and destroy ISIS, a network of lawless savages that have slaughtered Muslims and Christians and men, and women and children of all faiths and all beliefs. We will work with our allies, including our friends and allies in the Muslim world, to extinguish this vile enemy from our planet.
It's not clear whether or not Trump's 30-day plan to defeat ISIS began on February 28th, but it's safe to say that this morning's news will give him the impetus he needs to bring attention back to one of his fundamental campaign promises.
As reported by Reuters, The Islamic State of Iraq and Syria (ISIS) mocked President* Trump saying that the U.S. is "being run by an idiot."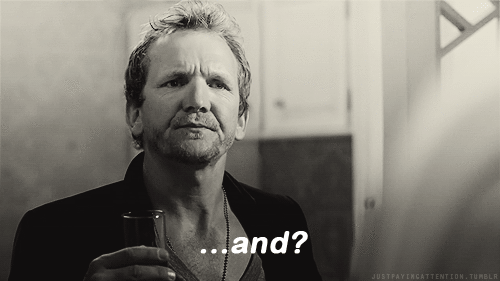 "[The U.S.] are bankrupt and the signs of your demise are evident to every eye," ISIS spokesman Abi al-Hassan al-Muhajer said in a statement. "There is no more evidence than (that) you being run by an idiot who does not know what Syria or Iraq or Islam is," he added.
Up until now, ISIS has avoided officially commenting on our new President*. Will Trump ever defeat ISIS? Maybe. If this president* defeats ISIS, it will be largely due to the work of our previous president.
It feels morally and ethically corrupt to say this, but it says something when many of us can admit that ISIS said something we basically agree with. A broken clock is still right twice a day.
Follow Bekka Supp on Twitter and on the podcast, Debate Club.
---
Read More