More 'Lipstick' and Men's Underwear for Growers, Not Showers
---
Happy Friday, folks. Weird Body Stuff Editor Bekka Supp reporting for duty. In case you were wondering how long it would be until I presented you all with yet another product designed exclusively for vaginas, the answer would be 18 days. But stick (ha) around fellas, you're not off the hook today, either.
First up, is *sigh* another lipstick. Only this one does seem to be useful and not a complete load of shit. The lipstick I'm referring to is a product designed to keep your labia and vulvar skin hydrated while on the go. It's called the VMAGIC Feminine Lips Stick, "Because your other lips get chapped, too!"
Anything meant for my anatomical bits I feel should come with a prescription, because that's an awfully intimate area that I don't roll the dice with. I take a certain comfort in knowing that my body is equipped with organs and whole systems that have a way of making things like "cleanses" and labial lipsticks obsolete. I mean hell, female bodies are even equipped with the ability to shut rape pregnancy down according to some warlock who should see a dermatologist before commenting on female anatomy, specifically a suzy, that he doesn't have. I digress.
So who or what is Vmagic Lips Stick for? According to their website:
At a price point of $18, it seems a bit steep for an all natural ointment. It seems REALLY steep if you carry it around in your purse with your dozens of other chapsticks and make that horrible mistake. In a way, I was hoping this product was an elaborate marketing scheme for an off-the-wall bonkers Kate McKinnon film, but I'm sad to report it isn't. Regardless, they should hire her for any promos. I'll take my money now, Hollywood.
Speaking of products that are supposed to eliminate chafing, here's your time to shine, fellas.
These are Eletrunks.

They were developed by founder Michael Walker while on the white dude's version of Eat, Pray, Love in Peru, Ecuador, and Colombia. While on sabbatical, he bought a motorcycle and realized that being on a motorcycle, exploring the jewels of South America, brought upon an extreme level of discomfort to his "jewels." The design of Eletrunks makes it so that your cash and prizes dangle a little higher than usual to make sure they don't chafe, stick, bounce, or do whatever your feisty testes do. I don't presume to know the levels of discomfort you guys encounter on the daily. Still for *checks price* TWENTY-EIGHT DOLLARS A PAIR?!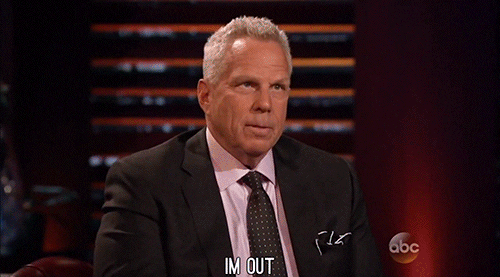 Now you guys can get a sense of how much it costs to keep our breasts from doing the same thing, I guess. But cool, you lads have a bungee cord for your balls. Magical and extreme to the max.
Follow Bekka Supp on Twitter and on the podcast, Debate Club.
---
Buy a Pajiba T-Shirt at the Pajiba Store.
---
Next Article
---
115 Reasons Why We Love Joss Whedon's 'Buffy The Vampire Slayer'
---