A Male Chiropractor Developed Period Glue and Yes, It's What You Think It Is
---
In this week's installment of "Women's Bodies: How Do They Work?" I bring you the story of Wichita, Kansas chiropractor Daniel Dopps. Dopps, not content with realignments and relieving subluxations, decided to become an expert in female anatomy and inventor in his spare time. As if his field of "medicine" doesn't get enough criticism, Dopps decided that in his infinite wisdom, he had solved a woe that plagues us womenfolk once a month. Dopps developed "Mensez," (which sounds suspiciously like "men says") a (oh FFS am I really writing this) "lipstick" to be used to quell the evidently biblical amount of female science juice. What is "Mensez" you ask? I'll let the CEO and President at Mensez Technologies, Dopps, describe the product. According to his LinkedIn Profile:
Mensez feminine lipstick is a natural patented compound of amino acids and oil in a lipstick applicator that is applied to the labia minora and causes them to cling together in a manner strong enough to retain menstrual fluid in the vestibule above the labia minora where the vaginal opening and urethra exit. The Mensez compound is instantly washed away with urine, which releases the menstrual fluid along with the urine into the toilet every time a woman urinates. No pads or tampons are needed. Safe, secure and clean.
The patent for the lipstick (can we stop calling it this, please for the love of god) was granted on January 10th if a few of you were still speculative about the reality of this product. Thankfully, and hopefully, it has yet to hit the market. According to Dopps, only a few women have tried the product. Furthermore, Mensez Technologies will not manufacture the lipstick, which the website explains is "a personal hygiene product and should not be shared with others."
In an interview with Forbes, Dopps hopes that "it will be hopefully sold to someone like Procter & Gamble or Kimberly Clark." Fear not, my sisters in arms. Thankfully, tampons fall under FDA jurisdiction and are regulated as medical devices, leading one to believe that Dopps' product will have to go through the same rigorous regulatory hurdles and pass trials. Largely, though, we'd have to find Mensez appealing.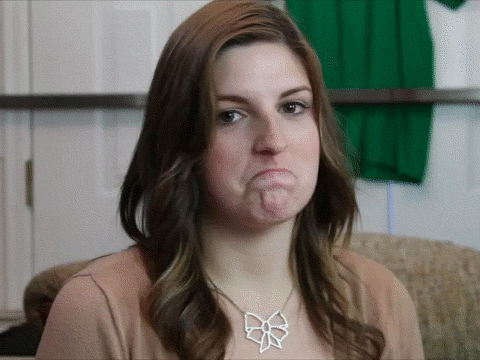 And in case you think this story couldn't possibly get any worse, it does. Oh boy, does it ever. Once word got out that he was answering questions on the Mensez Facebook page, women started to express their concerns with the product. Primarily the following: how does a compound that's supposed to be blood and sweat proof, not ammonia proof? What kind of assurances does the user have that the urine will fully dissolve the seal? What about infections? And lastly, has this man ever seen a vagina? According to Dopps', he hasn't: "it will be thoroughly tested and improved," adding that "it makes more sense than putting the plug up there," and that "we're using the vagina like a bladder just like tampons do."
Look, here's the thing, Dopps. That's not how vaginas work. I'm sorry that they didn't teach you that at chiropractic school, but it's something you should've learned in your middle school sex ed class. If you're having trouble remembering, PornHub has got you covered and I suggest you take advantage of that fact before you come off looking incredibly ignorant. Vaginas are not like bladders and tampons aren't plugs. Even a cursory Google image search of "vagina" will show you that the vagina is a tube-shaped, muscular structure with its opening located behind the urethra, you know, where pee comes out.
It's easy to point out that this might come off as being a tad bit misogynistic and because Dopps has no idea how female anatomy works, probably shouldn't make products designed specifically for that area. And when Dopps attempted to defend his work on the Mensez Facebook page, he stepped in it. I mean really stepped in it.
[Y]ou as a woman should have come up with a better solution than diapers and plugs, but you didn't. Reason being women are focused on and distracted by your period 25% of the time, making them far less productive than they could be. Women tend to be far more creative than men, but their periods that [sic] stifle them and play with their heads.
As of yesterday afternoon, the Mensez Technologies Facebook page has been removed due to hacking by "naysayers." You can read more of Dopps' product over here at Forbes but maybe have a drink or five first.
Bekka tried really hard not to use a Go-Go's "Our Lips are Sealed" gif throughout this whole article. You're welcome?