Pamela Anderson is Full of Surprises, and None of Which Are Good
---
Let's play an exciting game of Two Truths and a Lie. Is your body ready? Grand. Let's begin.
1. Pamela Anderson is the greatest poetic voice of her generation.
2. Pamela Anderson and Julian Assange are banging it out dating.
3. Pamela Anderson was the inspiration for Katya Kazanova, Archer's deceased KGB wife.
If you guessed #3, congratulations! You read about as much tabloid fodder as I do. If you didn't guess it, well I'm sorry. This is awkward. Well, not awkward yet. You haven't read Pamela Anderson's "poems."
In the beginning of February, Page Six was reporting that Anderson and Assange had started dating.

The Canadian-born blonde has visited Assange four times in the past three months at the Ecuadorean Embassy in London — where he's been holed up for more than four years. "She seems to be wearing sexier outfits every time she visits," one political activist observed.
This was all but confirmed last week when Anderson took to her personal website to compose this lovely tribute to her Julian.
Julian Assange is the most intelligent, interesting, and informed man in existence.
Yes- I think he's quite sexy.
He has tremendous strength and stamina- though vulnerable.
Hard to imagine him that way - as capable as he is.
But, he is up against the biggest super powers in the world.
I've spent enough time with
him, to be absolutely
sure of his intentions-
They are good ones.
He is on the side of every civilian. And,
he is exposing corruption
in governments we elect.
People need to understand that.
And, sift through the propaganda - on TV -
I give up on watching the news-
The truth is-
Julian has ruffled a few very powerful feathers-
who will stop at nothing to discredit him,
or worse-
So,
Any time anyone maliciously,
or frivolously mentions 'rape' next to his name -
they need to understand it is defamation.
We are all innocent until proven guilty.
And-
There is no rape -
it is a case of condom or not.
It is ridiculous.
This has been recklessly politicized.
And, it is embarrassing for all involved.
Sweden is a wonderful country. Stockholm is one of my
favorite places on earth to visit.
It is silly to continue this.
I'm sure they want this behind them, as much as anyone.
It is complex -
and there are powerful people trying to control the
outcome. .
but-
The only way to deal with the big bully on the playground -
Is for someone brave to stand up to them.
Make them realize
they are just like everyone else, no matter how big they
think they are,
where they live,
or economic status -
and, show them
that their usual controlling and abusive scare tactics
don't work.
The more we know,
the safer we are…
There are no secrets anymore.
And,
some people don't like that.
The truth is a powerful and wonderful thing.
As humiliating as it might be for those being exposed.
I am forever grateful to all whistle-blowers.
(Who risk everything for us.)
The world is a safer place because of you.
And
Thank you to my hero's at
Wikileaks,
and of course -
I will always stand by
My
Julian …

Love,
Pamela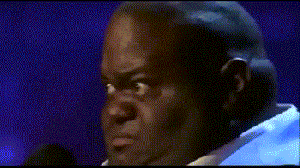 I'm taken aback that Anderson has time to pen such a personal piece of poetry about Assange. She has been so busy being an advocate for men who have been falsely accused of rape (like Assange allegedly), poisoning Assange with vegan food(allegedly, again), and going on Russian state-controlled television to give interviews about her beloved:

In an interview on Russia's RT network, Anderson said that Sweden — where WikiLeaks founder Assange is accused of sex crimes — "has these very progressive laws against sexual crimes, whatever you want to call it. It's almost too progressive, it's almost paralyzing," she added on the "Going Underground" show. "I'm going to actually start campaigning for men who have been victims of being accused of rape when they haven't actually done anything."
Uhhhh huh. It feels weird to have Anderson, a rape survivor herself, defend Assange who went as far as seeking political asylum to not face his own accusers and basically handed over America to Russia because he's complicit AF but whatevs.
Sighs. It's at this point that #3 up there might actually be the truth now. I'm going to need a minute.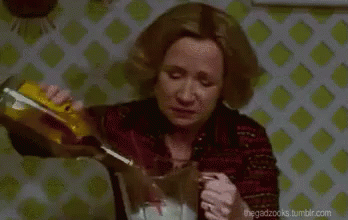 Follow Bekka Supp on Twitter and on the podcast, Debate Club.