Off-Brand Racist Barbie, Tomi Lahren, Set to Host the, Uh, Snowflake Awards
---
Off-brand Racist Barbie Tomi Lahren and whoever Doc Thompson is announced yesterday that they'd be hosting The Snowflake Awards. What are The Snowflake Awards? Their idea of a satirical take on the Oscars that will be shown, coincidentally, the night OF the Oscars.
The website for this awards ceremony, which will be broadcast on February 26th, explains, "The Snowflake Awards was established to honor notable hypersensitive citizens, those who, when subjected to the slightest pressures of life, begin to melt!"
This gonna be YUGE! Vote now https://t.co/shjfvuayqo pic.twitter.com/MKvU3s10a3

— Tomi Lahren (@TomiLahren) February 10, 2017
Various categories are "Best Faux Humanitarian" and "Best Meltdown" with contenders in those categories being Sean Penn, George Clooney, 50 Cent, Mark Ruffalo and Michael Moore and Jimmy Kimmel, Shia LeBeouf, Chelsea Handler, Sarah Silverman, Debra Messing and Chuck Schumer respectively.
Other nominees include Amy Schumer, Colin Kaepernick, Lena Dunham, Debra Messing, Miley Cyrus and Michael Moore in the "Best Snowflake" category. Matt Damon, Leonardo DiCaprio, Jimmy Buffet, Don Cheadle, George Lopez and Michael Moore are up for "Best Hypocrite."
Here is a complete list and I'm not linking to their literal shit show because fuck 'em. From what I can glean, they have the weirdest axes to grind.
BEST SNOWFLAKE
Amy Schumer
Colin Kaepernick
Lena Dunham
Debra Messing
Miley Cyrus
Michael Moore
BEST HYPOCRITE
Matt Damon
Leo DiCaprio
Jimmy Buffet
George Lopez
Don Cheadle
Michael Moore
BEST FAUX HUMANITARIAN
Sean Penn
George Clooney
50 Cent
Mark Ruffalo
Michael Moore
BEST MELTDOWN
TrigglyPuff
Female NYU "Professor"
Jimmy Kimmel
Shia LaBeouf
Chelsea Handler
Sarah Silverman
Debra Messing
Chuck Schumer
BEST PC EFFORT
Moby
Donald Sutherland
Iggy Azalea
Rob Reiner
Gary Johnson
While some of those categories are well and good, they really lack a lot of easy creativity. Come on, Alt-Right Skipper. You can do better than that. How about some superlative awards? Like "President Most Likely to Quit because People are Being Mean?" Or "Best President Who Looks Like He's Been Poisoned by Polonium 210?" Or "Longest Suit Tie?" You have SO many options to celebrate your OWN Alt-Right ilk that the ones you're trying to make fun of will just ignore these efforts so that you guys will fade away into obscurity like Heidi and Spencer.
Which, HOLY SHIT, is EXACTLY who you remind me of. Any ways.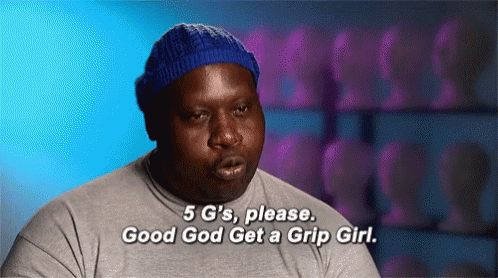 ---
Read More