Emma Watson Has Really Soft Pubic Hair, In Case You Were Wondering
---
I spent a lot of today trying to figure out what to write about. I went to my usual haunts to find inspiration, only to watch Nick Cannon's first vlog where he groped a puppet that was supposed to be Nicki Minaj. Needless to say, I shouldn't be left by myself for awhile.
But because Dustin told me, "You're now officially the Weird Body Stuff Editor," I feel it's my duty to live up to my newly appointed title. It's in that spirit I present you another "JFC, HOW do you find these things, Supp" product. TA DA!!!!
Sorry, mom.
This is Fur Oil, and as the packaging implies, it's predominantly used for pubic hair. That doesn't mean you can't use it for your other parts.

Fur Oil's unique blend of lightweight oils softens pubic hair and clears pores for fewer ingrowns and healthier skin. The 100% natural formula can be used as frequently as desired to enhance pubic hair and skin, and is also suitable for use on the face and body.

Directions: Apply Fur Oil liberally on clean pubic hair and skin. For best results use as part of a daily regimen (e.g. after bathing).
Fur Oil costs $39 and has already generated a lot of buzz. So much so, that it caught the eye of an actress recently known for starring opposite a hairy beast who might benefit greatly from Fur Oil.


That's right, Emma Watson is an ardent supporter of Fur Oil. Watson recently shared her beauty routine with Into the Gloss "…I use Fur Oil. I'll use that anywhere from the ends of my hair to my eyebrows to my pubic hair. It's an amazing all-purpose product."
If you're wondering how Emma might've gotten introduced to the product, search no further than Goop obviously.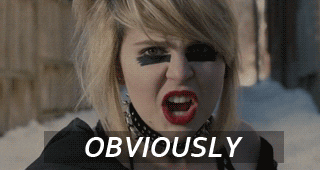 Those jade eggs aren't going to insert themselves, I guess.
Follow Bekka on Twitter and on the podcast, Debate Club.