Promo: Ryan Murphy's 'Feud' Will Suck You Back Into Murphy's Universe
---
I have a love/hate relationship with Ryan Murphy. The first few seasons of Nip/Tuck were masterful. Around season 4, the show went off the goddamned rails.
Glee, for better or worse, was a revolutionary show that fought against institutionalized loneliness and isolation by having a diverse cast that didn't resort to tired tv cliches but rather as queer positive role models for a younger generation. However, the show went off the rails a few seasons in.
And American Horror Story! First two seasons?! SOLID if not bonkers at times! The following seasons? OFF THE FUCKING RAILS EACH SEASON AFTER THE FOURTH EPISODE. EACH. GODDAMNED. TIME. There's no disputing this. Deep down in your heart, you know I'm right. It's goddamn Murphy's Flaw.
That brings us to American Crime Story. Ahh yes, the one piece of perfection in Murphy's repertoire. This anthology was dialled to eleven in every conceivable way. Just when I thought that there could be no way to top this opus, the news of a series that would go behind-the-scenes of Bette Davis and Joan Crawford's infamous feud PULLED ME BACK IN. Jessica Lange as Crawford?! Susan Sarandon as Davis?! TUCCI AS JACK WARNER?!?!?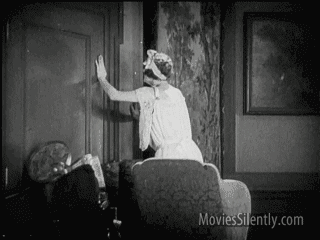 AND NOW THE TEASER?!!?
Damn you, Murphy. Damn you to hell. I'll see you March 5th.
---
---