Get to Know Your Overlords, and Each Other: Pop Culture Origin Story Edition
---
Reading and writing for the former number one Michael Jackson fan site, you tend to learn a lot about pop culture, but you don't get the opportunity to see what kind of pop culture phenomena shape your comrades. In an effort to get to know my fellow writers a skosh better, I posed them with this question: WHAT IS YOUR POP CULTURE ORIGIN STORY?: What person, movie, song, food, event changed your life and turned you into the superhero you are today.
TK:

I'd probably say The Lost Boys or Goonies, because both of them were about lost or confused kids who were either losing their homes, or moving to new ones. And they faced strange and new and terrifying things. BUT ALSO, both involved strange and fantastical journeys, and got me into things like the supernatural and vampires and a thirst for discovery and curiosity.

Music-wise it's Metallica, because it changed my understanding of what music could be, while also providing an outlet for some fairly significant unfocused anger. I think musical game changers for me are: Public Enemy, Living Colour, Minor Threat, Beastie Boys, The Clash, and A Tribe Called Quest.

Books, I'll say the OG Dragonlance trilogy and also add in X-Men comics to mine. I never knew anything about fantasy until Dragonlance. It was the first experience I had with it. My father was strictly anti-fantasy/science fiction when I was a kid, because he didn't understand it or consider it "real" literature. So those were the first ones I read and IT. BLEW. MY. MIND. Literally opened up a new universe. In retrospect, they're not amazing books. But to 10-11 year old me, it was like finding religion. Like, that whole genre was not a thing when I was a kid in South Africa. So I literally knew nothing about it other than I saw the Beastmaster once.

Kristy:

Definitely Anne Rice's Vampire Chronicles, because they dealt with impulse and introspection in a way "struggling with her faith Kristy" felt on a deep level. I envied Lestat his brazenness but connected to Louis's guilt. I spent a lot of time thinking about God, morals and death because of those books. And the movie. And its soundtrack.

The eels (the band) really were formative too. I felt like such an outcast in high school, so completely misunderstood and alone. "Beautiful Freak" got me through, promising in every track there was someone out there who got me. I just had to hang on.

Genevieve:

A weird melange of The X-Files, too much Discovery channel, The Spice Girls, and The Simpsons. My books were Catherine Called Birdy and A Wrinkle in Time.

The Spice Girls were VERY important to me even as all my friends were fighting about NSync and Backstreet boys. I didn't care. I just wanted a Union Jack dress and dangerously tall platform shoes. I still have affinity for the Spice World movie. I mean, it's a mess, but everyone seems like they're having such a good time with it! Also, there are SO MANY legitimate British actors in that movie. It's amazing to rewatch.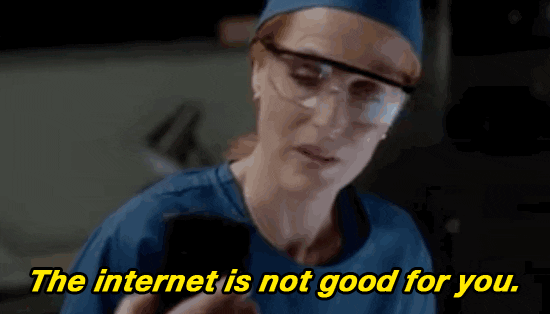 Emily

As I've mentioned before, my parents had a fairly lenient policy on what entertainment their kids could watch. This was less about being negligent, and more an extension of their philosophy on food: kids should consume what adults do, if slightly modified. Under this policy, I watched very few kids shows, and developed an absolute intolerance for kitsch, cheese, sap, or melodrama of any kind. As a result, most of my favorite early shows are not those of a 10-year-old girl with an active social life: Quantum Leap, Star Trek: TNG, X-Files, Picket Fences. Yes, I was all over that Tom Skerrit joint. And with the exception of your occasional Full Metal Jacket and The Shining, most of the movies we watched were kid appropriate while still being primarily movies for grown-ups: Back to the Future, Star Wars, Wrath of Khan. Mix that in with some fond memories of Taxi, Cheers and WKRP in Cincinnati, and you basically have my childhood.

Music was hugely important as a concept when I was young, but other than 'Graceland,' I didn't form any long term attachments. Until the Dave Matthews Band. I understand the inherent mockability of this statement, but the DMB literally changed my life. If there's any bit of hope or optimism in me, I got it from them. I will not be ashamed. Plus Jeff Winger feels me.
Seth:

The Simpsons, two trilogies of Forgotten Realms books, X-Men, Batman, Heinlein's The Future History, and Asimov non-fiction essay collections. And Space Camp (the movie, sadly, because my parents were never cool enough to send me to actual space camp.) I fucking LOVED Beastmaster.

I have to add the Beastie Boys and Queen.
Hannah:

Spice Girls, Buffy and Angel defined my teens…. #girlpower sounds trite now, but was a proper awakening. My love for David Boreanaz has endured, though I love Booth more than Angel now! I had slightly cooler moments when I was obsessed with Garbage and Shirley Manson was my queen.
Bekka:

Cinema and television wise, I'd have to say Big Trouble in Little China, Jurassic Park, Jaws, Labyrinth and The X Files were my staples. As for books, Norse Mythology (particularly the bit about the Valkyries were integral to my upbringing) and Wally Lamb's She's Come Undone. I read the latter when my best friend in high school told me I had to read it. We don't talk anymore, but that book was beautifully and painfully written. Couple that with the two biggest musical influences at the time and even now, Ani Difranco and Radiohead, made for a very interesting high school experiences. As for food, burritos obviously. It's no longer a preference as it is a way of life. That being said, I am grateful for all the above for making me into the adult woman child you see before you.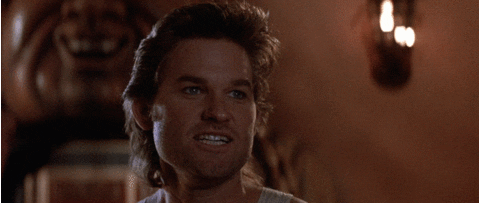 Petr:
I've already spoken loads about how George Carlin turned me onto stand-up like no-one else; how Deep Purple exploded my brain, grew my hair, and taught me guitar; and how a whole bunch of books changed my life—but if we're talking about the pop culture that shaped us I would be remiss to leave out a few more things:

The Simpsons, which probably moulded my sensibilities in more potent and lasting ways than almost anything else.

Apocalypse Now, which for a few reasons was the first movie that I actually thought about critically and analytically (after being blown away by it viscerally first, obviously), thus starting on a long, long road of moaning about movies.

My NES (and later Playstation), on which I spent countless hours playing everything. Video games had a comically huge hand in raising me.

And Megadeth's 'Rust In Peace' album, which I bought on a whim, and then returned after listening to the first track, deeming it 'too heavy'. I was back at that same record shop later in the day, buying it again, after it had wormed its way into my head and made me realise that 'too heavy' was never gonna be a phrase utterred by me ever again.

Oh, and, you know: an endless procession of schlocky, violent action movies of the Van Damme and co. school. How did that form me into who I am today? No idea, but as a wee Czech child I ate that shit up.
Jodi:

Bette Midler.
What about you, fellow Pajibans? What movies, tv shows, music, and literature, event, food formed you into the superhero you are today?
Follow Bekka Supp on Twitter and on the podcast, Debate Club.

---
---